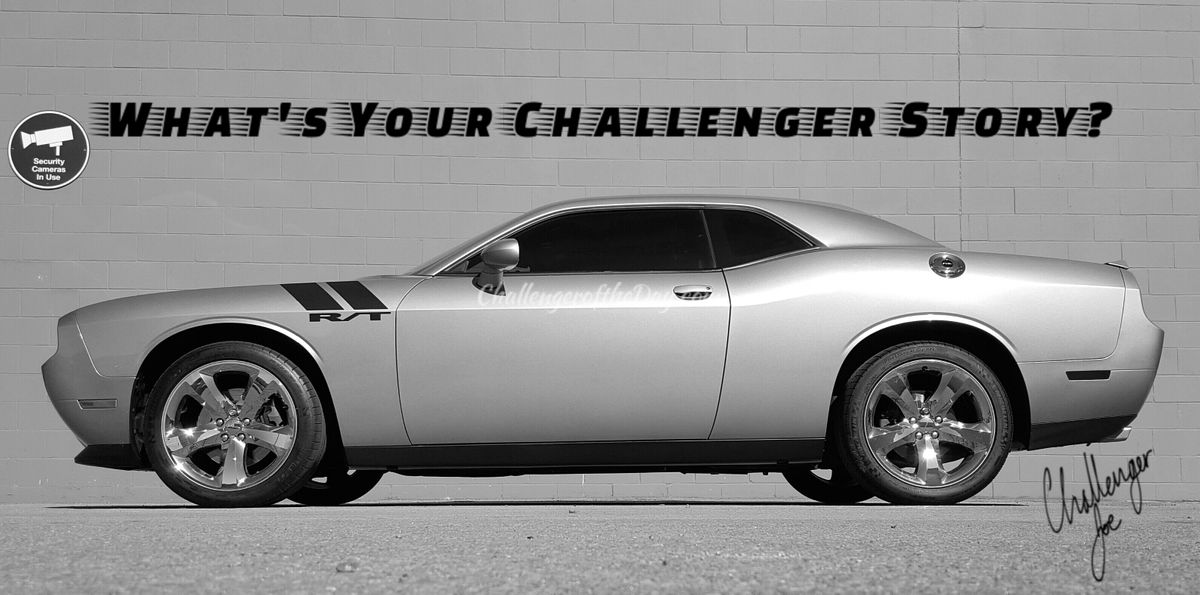 What's Your Challenger Story?
Every Challenger has a STORY and we want to feature yours! Submit your Dodge Challenger photos and story to us using the "What's Your Challenger Story" submission form and your story could be FEATURED as the Challenger of the Day and shared with all of our viewers.
This website was built for the sole purpose of bringing car enthusiasts together to talk about and share their "Stories." To learn more about the founder of Challenger of the Day, click the About Challenger Joe link.
If you're ready to share your Challenger Story, then fill out the form below.